Speaker Details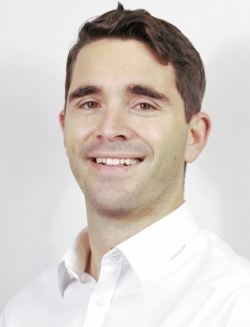 Mateo Gladstone
Mateo is a tire testing and modeling expert with an excellent track record of measuring and understanding tire performance. A few highlights of Mateo's many accomplishments are the development of an on-vehicle tire testing platform for the creation of MF models on any surface, developing advanced thermo-mechanical tire models, and managing large tire development projects within a large European car manufacturer. As director of R&D at Calspan, Mateo works with tire and vehicle manufacturers worldwide to enhance their tire testing and modeling programs. He holds a BSc from ETSII and an MSc from the University of Mondragon.
---
Presentation
Pressure mapping insights for high-speed tire analysis and advanced design
Over several years, Tekscan has been collaborating with Calspan on testing tire dynamics at high speeds. Two Calspan engineers will be presenting on the data they have obtained using our soon-to-be-released to the market (February 2023) High-Speed TireScan™ system. This system revolutionizes tire testing because for the first time, tire patch pressures can be captured on a flat-track under high velocity conditions. Previously the only way to capture this data was on a rotating drum at lower speeds. This presentation will discuss how R&D teams can instrument their own machines with this novel technology to analyze tire dynamics.