Speaker Details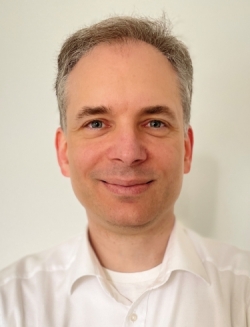 Christopher Kohl
Dr. Kohl studied chemistry at the university of Mainz and received his PhD in polymer chemistry at the Max Planck Institute for Polymer Research in 2003, where he continued to work as scientific project leader before joining the Agency for Science, Technology and Research in Singapore as research engineer. In 2007 he went to EMS Chemie as product manager for tire cord dips, followed by a position as innovation manager for synthetic rubber at Lanxess and product manager of power transmission belts at Habasit. During that time Dr. Kohl completed his educational studies as rubber technologist at the university of Hanover. Since 2019 he is technical marketing manager at Orion Engineered Carbons for rubber carbon blacks in EMEA.
---
Presentation
Sustainable carbon black: Orion's goals, projects and achievements
Orion has been the frontrunner for sustainable carbon blacks. With PRINTEX Nature, it produced the first carbon black from renewable feedstock. Another path is the use of tire pyrolysis oil as a feedstock. In the frame of the EU-funded project BlackCycle, several carbon black grades have been produced which perform like traditional carbon blacks from fossil feedstocks. A third path is based on recovered carbon black which will be upgraded by a cleaning and blending process. This presentation displays where Orion stands with its projects, which products are commercially available and what the next milestones are.