Speaker Details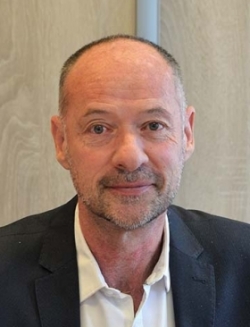 Arnaud Dufournier
Arnaud Dufournier is CEO of Dufournier Group, specialized in tire testing equipment manufacture and testing. With more than 30 years' experience, he is an expert on tire physics. He has received multiple awards, including the SIEMENS Trophy, Innovergne Trophy, BPI France Excellence, and a distinction at the Symposium on International Automotive Technology.
---
Presentation
DUFOURNIER Advanced Tire Analytics (D.A.T.A)
Car makers' goal is to develop the best vehicles. Selecting the most appropriate tire, aligned with vehicle's performance, requires a thorough evaluation of the expanding tire options. Tire manufacturers aim to develop the best tire. To ensure their products stand out, they have to compare them to the tire offering based on multi-criteria performance. To address these challenges, we are excited to introduce a tire performance database. First, we will examine various proposed criteria. Secondly, we will focus on automated indoor measurement methods used at our testing center and showcase our analysis capabilities. Lastly, we will present the Dufournier-Advanced-Tire-Analytics platform.