Speaker Details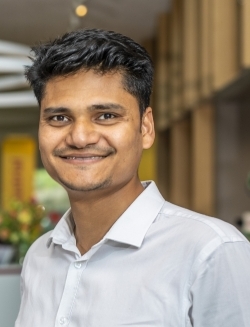 Noor Hossain
Noor is the project leader for circular economy projects at Teijin Aramid. His focus is on making para-aramids such as Twaron into circular products. He is working on increasing transparency in sustainability in general and more specifically within the aramid value chain. He believes in collaboration among the value chain parties to achieve a sustainable value chain alliance.
---
Presentation
Retrieving aramids from the end-of-life tire textile
With the increasing interest in circular raw materials, Teijin Aramid is taking the initiative to meet industry demands. It is developing physical and chemical recycling routes to produce tire-grade recycled Twaron yarn. In the presentation, the latest status of these developments is discussed. Teijin has been mechanically recycling - for over 20 years already - both post-industrial aramid waste such as tire cord production leftovers and post-consumer materials such as bulletproof vests to make Twaron pulp. However, retrieving aramid from end-of-life tires remains a challenging task. An industry-wide effort is required to tackle tire textile waste. This is our call to action.