Speaker Details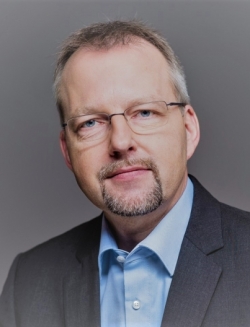 Joachim Kiesekamp
Joachim Kiesekamp is currently with SI Group as Senior Market Development Manager Elastomers in the newly formed Polymer Solutions division. He joined SI Group from Trinseo where over 20 years he was holding different positions in global Market Development and in Technical Service in the Synthetic Rubber Business, including 8 years as global Technical Service Leader. Joachim holds a diploma in Chemistry from Univerity of Hannover.
---
Presentation
Perfecting polymer protection - WESTON 705 food-approved liquid phosphite
In the production of nearly all types of synthetic rubber, antioxidants are added and play a significant role in preserving critical product properties, especially during long-term storage. By enhancing polymer protection under conditions of high heat and shear, as present in the Drying/Finishing section of any synthetic ruber plant, more stable product performance and quality can be achieved. WESTON 705 liquid posphite was developed specifically as a synergist to incumbent antioxidants, boosting polymer protection during production as well as storage. Benefits in diverse elastomers including SBR, BR, NBR, and EPDM will be discussed and case studies presented.