Speaker Details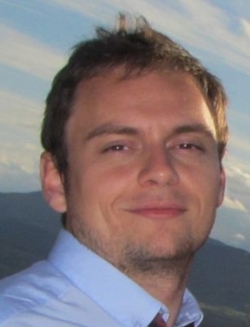 Mathieu Badard
A doctor in material science since 2015, Mathieu Badard has worked on many research projects that aimed to improve polymer and composite properties. His work has been focused on the understanding of microstructures, and establish a structure-property correlation. With this scientific approach, he worked on câble structure, electromagnetic acoustic composites and rubber cristallisation for thermal applications. Nowadays, he is working in ACOEM as an expert in DMA technique for the Metravib DMA products . His mission is to develop the applications of DMA, and testing solutions in rubbers and polymers field, working in close collaboration with Metravib customers, industrials and scientists.
---
Presentation
Extended dynamic mechanical testing with the new Metravib Dyna+ software
Dynamic Mechanical Analysis has become a major technique for measuring the rubber compounds viscoelastic properties. The Tire industry has relied on this powerful characterization technique for years and developed numerous test procedures providing key indicators of tire performances (wet grip, rolling resistance, traction…) Recent improvements based on automation with a 6 axis robot brought significant productivity gains. A new step has been reached today with the new Metravib Dyna+ software which brings extended test control and test combinations for optimizing accuracy and repeatability of measured data as well as testing procedure possibilities and test productivity. This presentation highlights these significant progresses.