Speaker Details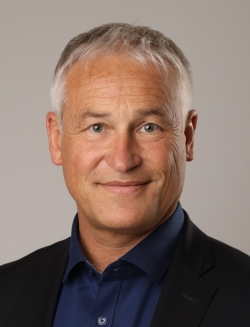 Guido Veit
Guido is VP sales plastic and rubber at Zeppelin Systems, responsible for rubber and tire and plastics processing markets worldwide. Guido studied process engineering at the University of Stuttgart. He has more than 20 years of experience in international projects and plant engineering and maintains excellent contacts within the tire industry, developing concepts for greenfield and brownfield mixing rooms. His practical experience ranges from bulk material handling and liquid dosing through hot gas filtration to the recycling of rubber and plastics. Furthermore, he supports the development of a closed-loop recycling system for tires and other technologies.
---
Presentation
Advanced material handling: the new level for modern, high-quality compounding
High-quality compounding and increased performance levels continue to dominate manufacturing needs, but a new level in material handling is needed to keep pace with ever-growing changes in raw and recycled materials and increases in formula complexity. It is critical now more than ever to have innovative technology, so from initial testing in our advanced technology centers we provide expertly engineered solutions and systems fit for the latest demands in the mixing room. Hear more about gentle but high capacity pneumatic conveying solutions as well as high capacity smart silo storage systems that make you less dependent on supply chains, and get to know the details of Zeppelin precision dosing, weighing and injection systems.