Speaker Details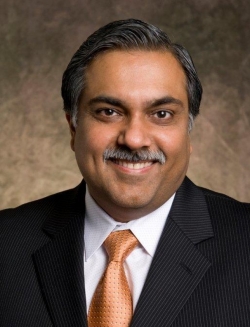 Rikki Lamba
Dr Lamba has over 25 years of experience in technology, business leadership and marketing. He came to Polymer Solutions Group from Alpha Technologies, where he was vice president and general manager for Alpha's global instrument business. Prior to Alpha Technologies, he was vice president of North American operations for Smithers Rapra and Smithers Pira. As PSG's managing director of additives, Dr Lamba leads PSG's global expansion and development into new markets and applications. Dr Lamba was awarded his doctorate in polymer science from the University of Akron. He holds three US patents on carbon black and dispersion additives.
---
Presentation
Decarbonization and sustainable solutions – setting the benchmark with SureMix
Tire producers are leading the charge towards a safer and more sustainable mobility by adopting cutting-edge products and technologies, such as functional polymers, higher surface area fillers, and increased silica loadings to expand the performance envelope. Unfortunately, these approaches require increased mixing times and experience downstream processing challenges, leading to increased GHG emissions. SureMix is the enabling technology that can mitigate these issues and reduce conversion costs. This paper will demonstrate how SureMix, a patented line of functional process aids, is helping formulators set new benchmarks for tire performance by optimizing cure rates, improving filler microdispersion and reducing rolling resistance.