Speaker Details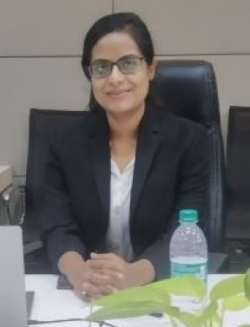 Antara Mondal
Antara is a polymer technologist, currently working in the Apollo Tyres global R&D center, based out of Chennai, India. She received her MTech in rubber technology from the Indian Institute of Technology (IIT) Kharagpur and BTech in polymer science and technology from the University of Calcutta. Antara is on three years of work experience in the field of tire materials and compounding. She has already filed five patents in the field of modification of rubber materials. Her area of interest is in the domain of the modification of resin, oil, nanofillers and rubbers.
---
Presentation
Expanding tire performance through a sustainable, bio-based filler
The transportation sector contributes around 16% to total CO2 emissions. The ever-increasing demand from OEMs and regulations to reduce the carbon footprint have been the key drivers of the tire industry's focus on low rolling resistance tires for the last few decades. Silica filler is popularly used in low RR tires. However, silica is not a sustainable material due to the high energy consumption of its manufacturing process. Recent works show rice husk silica can be a potential alternative to conventional silica. In this work, the bio-based filler is compared with conventional filler. The bio-based filler has shown an overall improvement in tire performance.