Speaker Details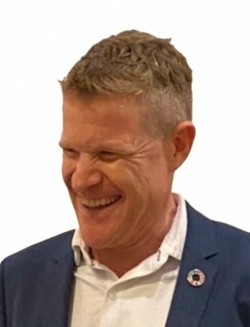 Martin von Wolfersdorff
Martin is a consultant and coach at Wolfersdorff Consulting Berlin. As a consultant, Martin specializes in tire-to-tire recycling materials and works with global tire companies and recyclers on the commercialization of sustainable materials. He is the global top voice for recovered carbon black. As an EASC-certified coach, Martin helps companies and individuals to establish sustainability within their culture. Martin has a Dipl.-Ing. in chemical engineering from the University of Erlangen-Nürnberg (D).
---
Presentation
A global progress update on recovered carbon black
Recovered carbon black enjoys great popularity in the tire and rubber industries, both from a sustainability point of view and also due to its carbon black replacement potential. This presentation will give a progress update on the global recovered carbon black industry including specifications, projects, technologies, regulations and the state of industrialization and large tire recycling ecosystems.