Speaker Details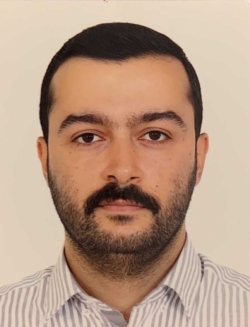 Kianoush Babazadeh
Kianoush has a BSc in metallurgy and materials engineering from the University of Tehran, Iran, an MSc in materials engineering and nanotechnology at Politecnico Di Milano, Italy, and from January 2022, has been an engineering doctorate trainee in the elastomer technology and engineering (ETE) group at the University of Twente, working on a 2-year project on tire traction evaluation techniques and tire performance enhancement in collaboration with Apollo Tyres.
---
Presentation
Optimized laboratory prediction of wet grip performance of tires
There are many intensively studied laboratory-scale testing devices for the wet traction evaluation of rubber compounds such as linear friction testers (LFT), dynamic mechanical analysis (DMA) and laboratory abrasion testers (LAT100). However, the lab-scale methods fail to provide reliable results which are consistently correlated to the real-world performance of the tire, especially when the operating conditions or the material characteristics are changed. This study aims to optimize the existing laboratory test setups by detecting possible errors and designing a new test method with the ability to provide more reliable results which are in good agreement with the actual wet traction performance of tires.