Speaker Details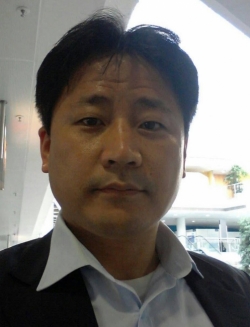 Jaeyoung Ko
Jaeyoung received his BSc and MSc from Inha University and started his career as a researcher at the Korea Kumho Petrochemical Research Institute in 1995. He is responsible for SSBR development and has 27 years of experience and patents in various types of SSBR research and development. He is currently working on the development of high-functionality eco-SSBR and silica wet masterbatches that can be applied to next-generation automotive tires.
---
Presentation
Solution SBR and silica wet masterbatch for eco-friendly tires
Demand for eco-friendly tires is steadily increasing due to the growing awareness of resource and environmental protection around the world. SSBR, a key material for eco-friendly tires, has improved tire performance by incorporating various high-performance technologies. Recently, a new concept SSBR using sustainable materials has been developed to respond to new elastomer demand for eco-friendly tires. In this seminar, we will introduce the technology of eco-SSBR and silica wet masterbatch.