Speaker Details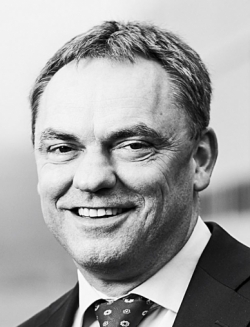 Harm Voortman
Harm graduated from Utrecht University with a degree in atomic physics. He began his career working for a large oil company and later a machine manufacturer, where he held various R&D and management positions. He joined VMI Group in 2004, starting in the commercial department. Since 2010 he has been the company's president and CEO.
---
Presentation
Transforming production- with AI
AI and Machine Learning (ML) are already starting to revolutionise key aspects of manufacturing, from supply chains to production automation. In this presentation, Harm Voortman, who is both CEO of VMI and Executive Leader for smart technologies at the TKH Group, explains how AI developed in TKH smart tech companies is now being introduced to VMI's already highly automated machines. Harm will show us how the synergies between group companies and their core technologies are leading to performance benefits for tire companies in the form of reduced scrap, lower energy costs and higher quality outcomes. Highlights will include: An exploration of how different technologies (such as camera systems and ML) can co-evolve to deliver exponential improvements; how collaborative development accelerates creation of new concepts; and a clear vision for AI adoption over the next 5 years.