Speaker Details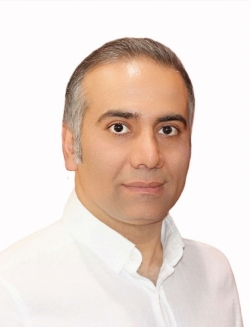 Mohammad Behroozi
Dr. Behroozi earned his PhD and PostDoc from the University of Birmingham, specializing in Finite Element Analysis of tires. He served as a research scientist at TNO Automotive, Netherlands, and Pratt & Miller Engineering, Michigan, delving into areas such as F&M characterization, tire testing, modeling, and smart tire development. Currently, he's a Vehicle Dynamicist at General Motors, focusing on the intricate domain of Ride & Handling Metric Development involving a holistic approach, integrating subjective and objective assessments to refine the driving experience. An educator and collaborator, he instructs tire mathematical modeling workshops and engages in research projects with universities. Dr. Behroozi's extensive contributions also extend to editorial, session chair, award committee, panelist, and reviewer roles in tire and vehicle dynamics journals and conferences.
---
Presentation
'All about tires': An AI-based specialized platform for tire science and technology
'All about tires' is envisioned as a forthcoming AI-driven, community-based platform centered on advancing tire science and technology. Poised to address anticipated industry-wide needs, it aims to provide comprehensive support in areas including, but not limited to, general tire knowledge, advanced modeling and simulation, manufacturing processes, design and engineering, and Tire Performance. The dynamic validity of this future platform will be upheld through meticulous community inputs, including peer-reviews and expert verification. This future Large Language Model (LLM)-based AI represents a pioneering step toward developing a specialized and interconnected platform within the tire industry.