Speaker Details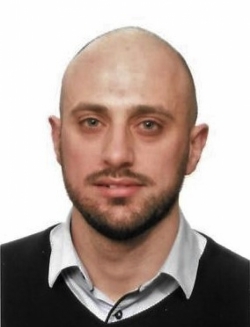 Francesco Todino
Francesco Todino is a research engineer at Siemens Digital Industries Software. He received his MS degree in 2012 at the University of Rome "La Sapienza" (Italy). In his career, he gained experience in agricultural, truck and bus tire manufacturing (Bridgestone Technical Center Europe, Italy) and in solid tire manufacturing (Trelleborg Wheel Systems, Italy). Since 2019 he is working in Siemens Digital Industries Software in the field of tire dynamics and interactions between tire and vehicle.
---
Presentation
Testing and simulating tires on a wet surface: a novel approach
Virtual engineering is vital in automotive development and now requires a wider range of simulations, including non-dry surfaces. Thus, Siemens DISW, together with GCAPS and GM, is developing a novel physics-based wet tire model. Here, wet measurements executed with GCAPS's wet test rig, with tires supplied by GM, are discussed, and physical trends identified. The wet tire model – an extension of MF-Tyre/MF-Swift – is then shown to replicate measurements, offering a new domain for simulations.