Speaker Details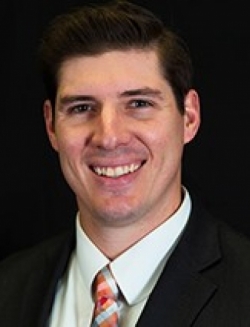 Cliff Hodges
Cliff Hodges is the Technical Specialist at the Global Center for Automotive Performance Simulation (GCAPS). His responsibilities include test preparation and logistics, direct customer interaction, data analysis, and business development. Since joining GCAPS in 2014, Mr. Hodges has held many positions within the company, such as: machine operator, test engineer, test execution manager. He has also been involved in projects relating to surface studies, wet testing, motorsports, and tire models.
---
Presentation
Testing and simulating tires on a wet surface: a novel approach
Virtual engineering is vital in automotive development and now requires a wider range of simulations, including non-dry surfaces. Thus, Siemens DISW, together with GCAPS and GM, is developing a novel physics-based wet tire model. Here, wet measurements executed with GCAPS's wet test rig, with tires supplied by GM, are discussed, and physical trends identified. The wet tire model – an extension of MF-Tyre/MF-Swift – is then shown to replicate measurements, offering a new domain for simulations.