Speaker Details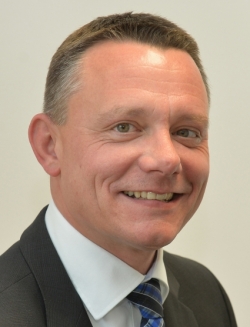 Andre Wehmeier
From 1994 to 1998 Andre studied chemical engineering at the Fachhochschule Münster and graduated as Chemical Engineer (Dipl.-Ing. (FH).He focused on Plastics Chemistry; 2000,2001 Studied Rubber technology at the University Hanover in co-operation with the WDK and the DIK.In 1998 Degussa AG, Applied Technology Rubber - Product development Silica. Since 2012: Head of Rubber Technology at Evonik Operations GmbH, Applied Technology Tire and Rubber - Product Development Silica/Silane systems for rubber applications.
---
Presentation
Retreaded truck tire test – breakthrough for NR Silica/Silane systems
Evonik gained a lot of experience in compounding natural rubber and Silica/Silane systems in the past. An experimental field test was performed to investigate the performance of the pure Silica/Silane technology versus N234 reinforced NR based truck tire treads on the drive-axles. The benefits in wet and rolling resistance performance with Silica/Silane systems were achieved, without deteriorating the abrasion resistance, which is on the same level as the carbon black reference – a breakthrough.