Speaker Details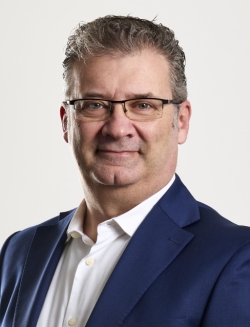 Fabio Montanaro
Fabio Montanaro graduated in Mechanical Engineering at the Politecnico of Milan, has been working at Prometeon since 2017. Long experience in the truck tire sector since 1995 in Pirelli BU Truck as a technologist designer, than responsible for Product Development of Truck and Bus tyres in the R&D Department. Currently Head of Product Innovation R&D Department at Prometeon Tyre Group company. Responsible for Prometeon TMS system project, vehicle and tyre dynamic, virtual modeling and technical reference in several WG of ETRTO and ETRMA.
---
Presentation
TMS: a step forward to the future heavy vehicles mobility
The Intelligent Connected Tire, integrated into a TMS system, allows direct communication between the tire and the vehicle, providing the correct inflated pressure value compensated by the real tyre temperature. The system provides accurate warnings both to the driver than to the fleet manager, improving the features of a standard TPMS system. In the commercial logistics business, the reduction of the fuel/energy consumption and the predictive maintenance are key elements in improving the sustainability and cost optimization of a fleet. The Tire Mounted System, by maintaining constant monitoring of vehicle performance, improves the efficiency and environmental impact of a fleet.