Speaker Details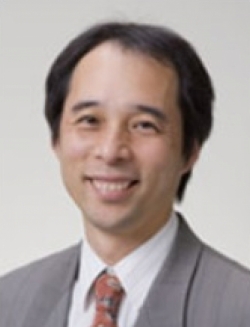 Tomoaki Iwai
Tomoaki Iwai is currently Associate Professor of School of Mechanical Engineering, College of Science and Engineering, Kanazawa University, Japan. His Laboratory are studying Tribology of Rubber, Plastics, and Gels. He is currently Chairman of Tribology Research Subcommittee at the Society of Rubber Science and Technology, Japan. He was a Visiting Scholar at University of Queensland, Australia, and Ohio State University, OH. He holds a Japanese patent on Lubricant Supply Mechanism for Pin-on-Disk Friction and Wear Tester. Iwai earned his Bachelor of Engineering, Master of Engineering, and Doctor of Engineering from Kanazawa University.
---
Presentation
Relation between tread wear and frictional work using FPS abrader
Wear experiment of tire tread rubber was conducted using FPS (Field Performance Simulation) abrader manufactured by UESHIMA SEISAKUSYO Co. Ltd., Japan by changing the severity. The relation between frictional work and wear rate were obtained. The normal load varied in 10 N, 20N, 40N and the circumferential speed of rubber specimen was 50, 100, 150, 200 m/min, respectively. The slip speed varied in 1, 10, 20 m/min by changing the slip ratio from 0.5 to 40%. As a result, Certain relation between introduced frictional work and wear rate was obtained. The relation varied as the applied normal load changed.