Speaker Details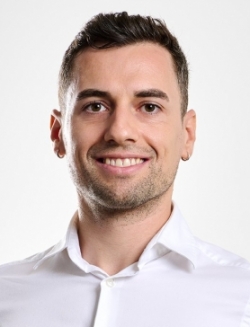 Vito Capaccio
Dr. Vito Capaccio is a Senior Raw Material Specialist at Prometeon Tyre Group. He earned his Ph.D. in Organic Chemistry from the Università degli Studi di Salerno, following a Master's degree in Polymer Science. He has gained extensive experience through his research and work in various European universities and at the Istituto Italiano di Tecnologia in Genoa, where he served as a postdoctoral researcher. Subsequently, Dr. Capaccio joined the R&D Materials and Compounding team at Prometeon.
---
Presentation
New thermoplastic elastomers from renewable resources for tire applications
Thermoplastic elastomers (TPEs) are a distinct class of copolymers characterized by dynamic polymer networks, specifically physical and reversible chains-entanglements. The synthesis of novel sustainable TPEs tailored for application in tire formulation was carried out. This achievement was made possible through the utilization of living controlled radical polymerization processes and offers a promising avenue for the development of eco-friendly elastomeric materials for the automotive industry.