Speaker Details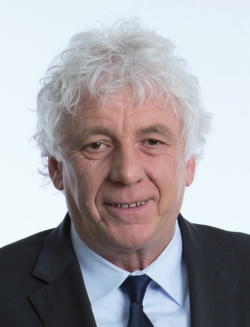 Bernd Löwenhaupt
In 1990 Bernd joined the Dunlop Company, after finalizing his PhD in Physics. He was responsible for Basic Development and Tyre Recycling. In 1996 he became Senior Manager of Car Tyre Engineering, beginning of 2001 after finalizing the Joint Venture contract of Sumitomo Rubber and Goodyear, he was nominated as a R&D Director responsible for the European Dunlop Tyre development. In 2015 he started working at Sumitomo Rubber Europe as a Managing Director to establish the European Development Center.
---
Presentation
A circular economy concept for the tyre
The Sumitomo Rubber Group is working to promote the practice of ESG Management as part of our purpose as defined Philosophy: "Through innovation we will create a future of joy and well-being for all". Toward fulfilling our purpose, we strive to be a positive force in bringing about solutions to various environmental and social issues throughout all of our business activities. We will introduce the next stage of our environmental efforts that our own unique circular economy concept "TOWANOWA".