Speaker Details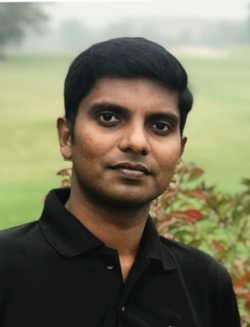 Sandeep Moses Rabinder
Sandeep is the technical project leader for OE product development for the Asia Pacific Middle East and Africa region based at Apollo Tyres R&D in Chennai. Sandeep has been with Apollo for over 13 years, initially in tire testing and latterly in product development, and is currently responsible for OEMs such as BMW, Toyota, Hyundai/Kia, Renault Nissan, GM, Isuzu, etc.
---
Presentation
Redefining the magic triangle for the EV era with case studies
The electric revolution in the automobile industry is picking up the pace and is the driving force for the tire industry to move toward the next level of design and manufacturing capability. Tire performances are being pushed to the limits with ultra-low RR, high traction, low levels of NVH and uncompromised wear performance requirements. The presentation will be on how the stringent performance requirements are bringing in more contradiction and complexity (low RRC with low tire weight is contradicting NVH performance such as structure-borne noise), the approach that has been taken and case studies on NVH improvement.