Speaker Details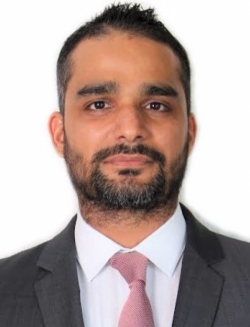 Varun Thakur
Varun obtained his PhD from Leibniz Institute of Polymer Research Dresden (Germany) where he worked on reactive processing of thermoplastic vulcanizate nanocomposites. Upon completion of his PhD, he worked as a R&D Project Leader at a German wire & cable company where he led the development of new materials & compounding technologies for the transportation industry. Later, he joined Dow Chemical as an Application Technology Leader in their EPDM rubber transportation market segment. Since 2021, Varun is working in TS&D function at SI Group (Switzerland) where he also leads the global technical service team for polymer solutions business unit.
---
Presentation
Bio-sourced rubber curing ultra-accelerator for tires & TRG applications
The tires and the technical rubber goods (TRG) industry is progressing rapidly towards sustainable and bio-sourced solutions. This automotive megatrend is primarily driven by regulatory pressure, environmental concerns, rubber industry needs as well as consumer perception. SI Group has been promoting sustainable as well as bio-sourced solutions for the rubber industry, in particular, rubber tackifiers and bonding agents. With this paper, we would like to present an experimental rubber curing ultra-accelerator with sustainable & bio-sourced product attributes. The product benefits to the tires & TRG market will be discussed along with some case studies.