Speaker Details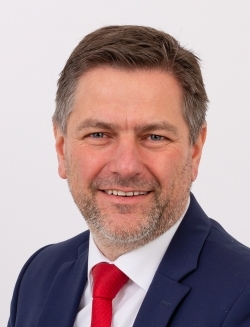 Markus Haas
Markus Haas has an engineering degree in "Product Engineering" and a technical sales background since 1995 with a passion to develop with the customer solutions. After working 15 years in the automotive industry for different Tier 1 suppliers in Europe in different roles, Markus joined Herrmann in 2009 to grow the sales presence in Asia. Since then the sales increased 10 times with today local presentations in all important markets. The potential of rubber cutting business has triggered studies and investments in technical solutions that are now offered to the market creating savings in TCO and increased quality results.
---
Presentation
Efficient tire cutting: new sonotrodes guarantee a longer service life
Until now, the use of ultrasonic cutting tools caused two major problems that led to long downtimes: The great wear of the sonotrodes as well as time-consuming cleaning work. With newly developed sonotrodes it was possible to increase the service life up to five times while also minimizing the high maintenance costs. This presentation will give insights into how the material properties and geometry of the cutting tools contribute to this improvement. In addition, ways to optimize the entire cutting process will be explained, making the use of ultrasonic technology more efficient than ever before.