New products presented in '23
Day 2: Metravib exhibits real-time demo of crack growth testing
Metravib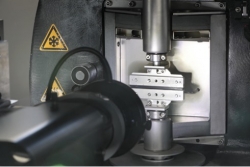 Metravib, a manufacturer of dynamic mechanical analyzers (DMA) is showcasing its products which have been designed for use by companies or researchers working with advanced polymers and rubbers.
---
Winners announced!
Tire Technology International Awards for Innovation and Excellence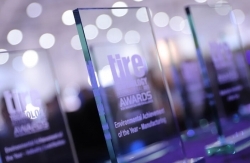 This year's Tire Technology International Awards for Innovation and Excellence were announced last night (March 21, 2023) during an evening drinks reception at Hannover's Deutsche Messe, which is hosting Tire Technology Expo 2023. The awards featured an expanded array of categories to recognize the scope of innovation and achievement that has been showcased over the last 12 months.
---
Day 2: ZF presents latest range of high-tech tire testing equipment
ZF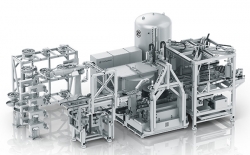 ZF is showcasing a multitude of technologies at the expo, including the ZF M-OTI geometry measurement device and the company's latest EOL test bench for truck and bus tires – the ZF-LUB6 TBR.
---
Day 2: XSensor showcases advanced dynamic tire testing technology
XSensor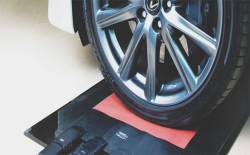 Developed specifically for automotive design and testing applications, XSensor's pressure mapping solutions – powered by Intelligent Dynamic Sensing – are being exhibited at this year's expo.
---
Day 2: VMI launches VMI UNIXX belt maker
VMI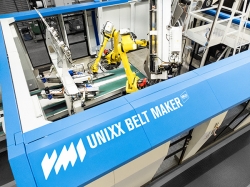 Making its debut at Tire Technology Expo 2023 is VMI's all-new VMI UNIXX belt maker, which manufactures high-quality, endless steel belts using an accurately controlled extrusion process. This latest machine can handle an array of different compounds.
---
Day 2: Color Service shows extensive small chemicals weighing system for material conveying
Color Service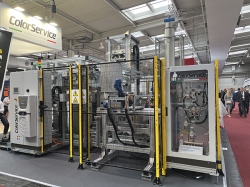 Color Service has a full-size demonstrator of its small chemicals weighing system on its booth at Tire Technology Expo.
---
Day 2: Entex live-demos planetary roller extruder
Entex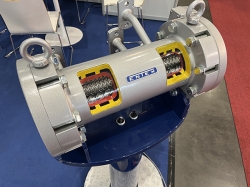 A live demonstrator model of Entex's planetary roller extruder, designed for use within rubber compounding and rubber devulcanization, is on display at Tire Technology Expo.
---
Day 2: Bosch Rexroth exhibits latest high-performance drive solutions for tire production
Bosch Rexroth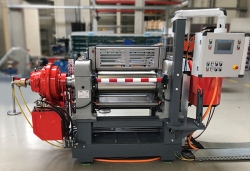 Bosch Rexroth is showcasing the CytroForce hydraulic linear drive on its booth. Designed to meet the ever-increasing needs of the tire industry, the system is claimed to set new standards in power density, energy efficiency and quiet operation.

---
Day 2: Cabot launches Evolve Sustainable Solutions
Cabot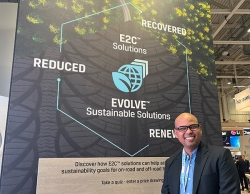 The Cabot Corporation has announced the launch of Evolve Sustainable Solutions at Tire Technology Expo 2023 – the company's latest technology platform for advancing sustainable reinforcing carbons.
---
Day 2: Herrmann Ultraschall displays ultrasonic component for cutting rubber
Herrmann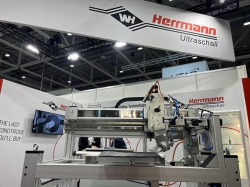 The ultrasonic tire rubber cutter from Hermann Ultraschall enables tire production facilities to cut tire rubber cleanly and consistently.
---
Day 2: SMC displays its latest system to enhance efficiency within tire production
SMC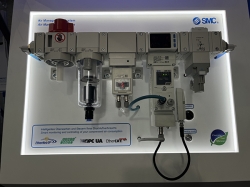 Designed to save energy and improve sustainability, SMC's latest air management system for the tire and automotive industries benefits from programable automatic pressure reduction and shut-off times.
---
Day 2: Mesnac features its latest dual-size shaping drum to deliver increased efficiency
Mesnac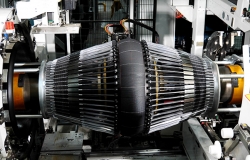 Mesnac is showcasing its latest technologies which include its tire building machines series and its curing press series.

---
Day 1: Intralox debuts live-streaming capabilities of Wehl demo and test center
Intralox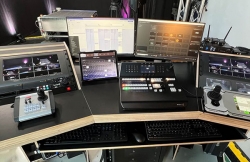 Intralox is using the expo to debut the live-streaming capabilities of its new demo and test center (DTC), which is located in Wehl in the Netherlands.
---
Day 1: UTH showcases advanced rubber processing technology
UTH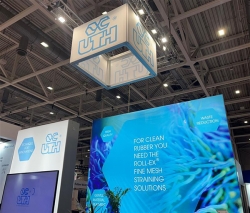 UTH is exhibiting its extensive product range, which includes its Roll-Ex fine mesh straining solutions and Roll-Ex gear pump technology.
---
Day 1: 4Jet debuts brand-new solution for laser uniformity correction
4Jet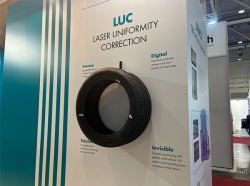 4Jet is using the expo to launch its newest product for laser uniformity correction, the LUC. The solution enables precise, touchless, digital post-processing of tire beads to improve uniformity.
---
Day 1: Saurer Twisting Solutions features its technology for superior tire cord production
Saurer Twisting Solutions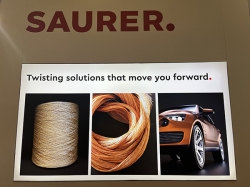 Saurer Twisting Solutions is exhibiting its CableCorder CC5, developed to enable the manufacturing of high-quality cord for use within tires.
---
Day 1: Dufournier reveals details of newly developed Data-Tires interface
Dufournier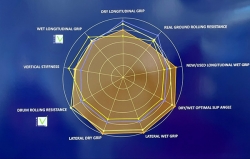 Tire testing specialist Dufournier – consisting of Dufournier Industries and Dufournier Technologies – is speaking with fellow exhibitors and visitors about its latest offerings, including a new technical tire database currently under development, called the Data-Tires interface.
---
Day 1: Conti Bladders presents its latest bladder series for ultra-ultra-high-performance tires
Conti Bladders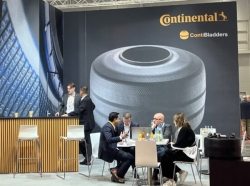 Continental Tires' Conti Bladders unit is presenting the company's most recent development – a new bladder series specifically designed for ultra-ultra-high-performance (UUHP) passenger car tires.
---
Day 1: Kistler exhibits its all-new RoaDyn Racing wheel force transducer
Kistler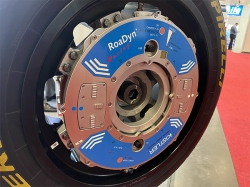 Kistler is showcasing its RoaDyn Racing wheel force transducer (WFT) for motorsport applications. The measuring solution can be attached to a wheel to accurately measure high-resolution forces and moments to determine tire load and estimate wear.
---
DAY 1: Contec showcases materials to increase circularity within the tire industry
Contec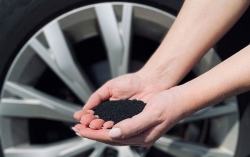 Contec is presenting information on its molten technology and recovered carbon black (rCB) – ConBlack. The company is also speaking to exhibitors and visitors about its recovered tire pyrolysis oil – ConPyro, and its recovered steel – ConWire.
---
New generation of extruders with high cooling efficiency, which enables processing of silica compounds at significantly higher speeds. It was developed using an advanced flow simulation software.
---
RFID lamination line and digitalization of cutting lines
Karl Eugen Fischer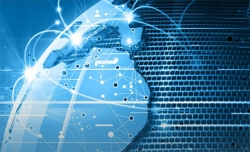 KE FISCHER will showcase several innovations at this year's expo.
---
Rubber, silicone and polymer testing, development and consulting services
ACE Laboratories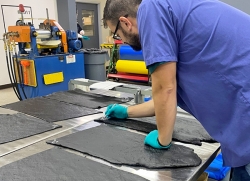 ACE Laboratories, based in Ohio just outside Akron, the rubber capital of the USA, will be making its debut at this year's Tire Technology Expo.
---
Innovative dynamic mechanical analyzers
Metravib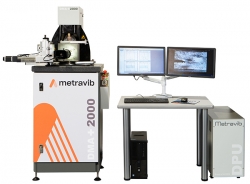 At this year's expo, Metravib will be showing a continuous live demo of fatigue crack growth testing with automated follow up by digital camera, which the company claims offers unmatched accuracy and productivity.
---
Data processing, tire model fitting and automation software
OptimumG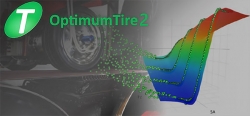 An industry game changer, OptimumTire2 is OptimumG's next-generation tire data processing, tire model fitting and automation software. Clients can fit their first tire model in under 10 minutes, bulk import tire test data from multiple tests and bulk process them.
---
Tire testing machines and modeling/analytics
Dufournier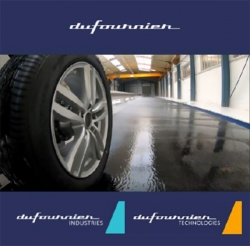 At this year's expo, Dufournier will share how its testing machines and modeling/analysis technologies can help customers.
---
Analytics boosts tire plant productivity
CIMCORP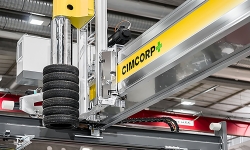 Analytics keeps the wheels turning in automation. It enables accurate resourcing, transparency and sustainability and builds resilience.
---
Floating column TBR hydraulic press
Uzer Makina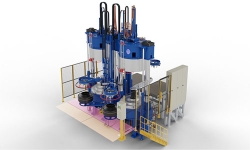 In Hannover, leading machinery manufacturer Uzer Makina will showcase its signature floating column hydraulic tire curing press design.
---
New low glass transition temperature S-SBR
Synthos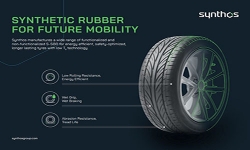 Synthos will unveil an innovative new low glass transition temperature (Tg) S-SBR, which has been developed for high-performance tire tread applications.
---
High-performance rubber antioxidant
Sennics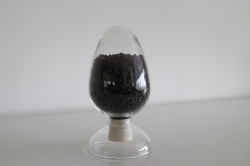 S-TMQ Pro is the latest high-performance TMQ product from Sennics. It belongs to a general quinoline antioxidant agent, offering excellent thermo-oxidative aging resistance in the rubber industry.
---
ISCC+ certified hydrocarbon resins
Rain Carbon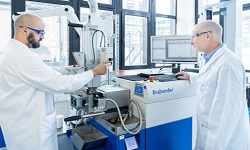 European hydrocarbon resin producer Rain Carbon will tell visitors more about how it has started to apply ISCC Plus certificates (a global certification system for sustainable feedstocks) to its Novares resins.
---
More sustainable products
Nynas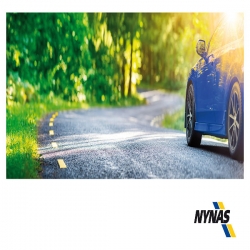 Visit the Nynas team to learn about how the company is supporting the tire industry in its transition to more sustainable products.
---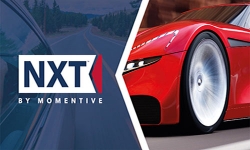 Momentive Performance Materials's advanced silanes are used to chemically link polymers and fillers to help achieve optimal tire performance.
---
Molten-salt tire pyrolysis process
Contec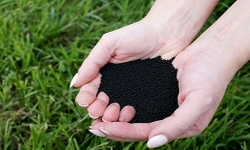 Molten is a validated tire pyrolysis technology developed by the in-house team of engineers at Contec, in collaboration with a consortium of parties including Warsaw University of Technology.
---
Multifunctional S-SBR grades
LG Chem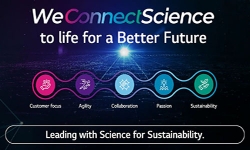 Leading Korean chemical company LG Chem will explain how it is now focused on becoming a leading science-oriented corporation that creates value for its customers.
---
Certified sustainable C4- and C9-based resins
Cray Valley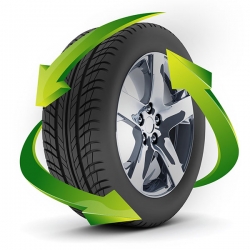 Cray Valley, a global manufacturer of liquid polybutadienes and hydrocarbon specialty chemicals for the rubber industry, will present its new renewably sourced portfolio for C4 and C9 resins based on the ISCC Plus mass-balance approach.
---
Turret technology to enable Industry 4.0
Mondon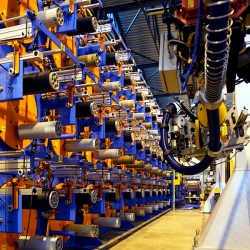 French machinery designer and manufacturer Mondon will display its latest tire and rubber preparation technology, designed to enable tire manufacturers to implement Industry 4.0 in their manufacturing processes.
---
New demo and test center
Intralox
Intralox has launched a brand-new demo and test center.
---
Electrically heated vulcanization technology
Himile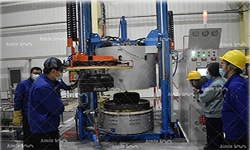 In the context of carbon peaking and carbon neutrality goals, the tire industry continues to demand new products that offer energy conservation and emission reduction.
---
Automatic small chemicals bag delivery solution
Color Service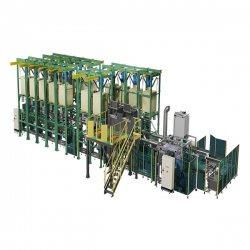 At this year's expo, Color Service will present its latest innovation for the tire manufacturing process, with the introduction of its automatic bag delivery solution that provides a complete line from the creation of the bag to its delivery to the mixer.
---
Precise tire measurement
GL inspect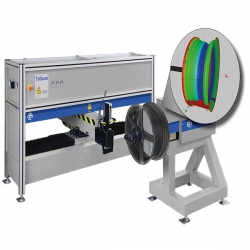 GL Inspect will present the TriScanTire system, which provides fast and precise 2D and 3D measurement of tires and can also measure rims and check their dimensions.
---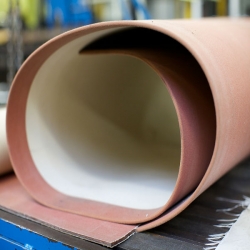 Fenner Precision will be in Hannover to launch its newly developed non-contaminating wide belt.
---
Computerized buffing and grinding machine
Matteuzzi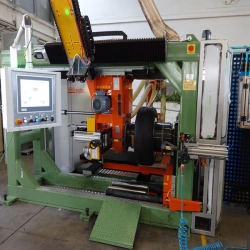 Matteuzzi will present its computerized buffing and grinding machine, which is suitable to create worn tire profiles on brand-new C1, C2 and C3 tires.
---
Two-stage devulcanization process
Maris Corp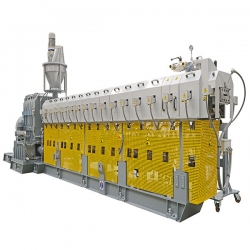 To produce devulcanized rubber with very high quality standards, Maris Corp has designed and patented a new two-stage devulcanization process.
---
High-quality tire cord
Saurer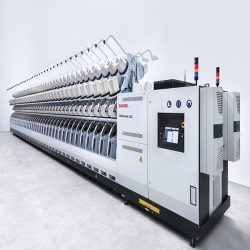 The Saurer CableCorder, which enables the production of high-quality tire cord, has become a permanent fixture in the tire industry.
---
Reliable marking at all stages of tire production
REA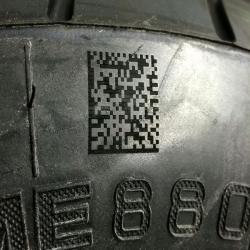 Systems for non-contact marking in all areas of tire production will be presented at the expo by full-range supplier REA.
---
Fine-mesh straining technology
UTH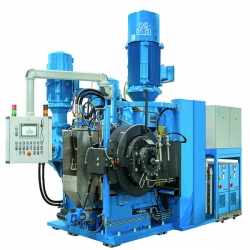 Product quality requirements in the rubber processing industry have been continually growing for the past few years, while the pressure to contain costs has significantly increased for some elastomer products.
---
Extrusion and calender lines
Troester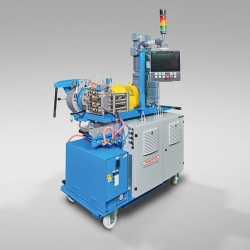 Troester will update visitors on how it can provide extrusion solutions to meet any customer requirement.
---
Rubber slitting and spooling
Spoolex
Spoolex will display its well-known Calemard converting equipment, including rubber slitting and spooling machines that cover all slitting needs in passenger, light truck and high-speed tire plants.
---
Dual-mold hydraulic press
Sinoarp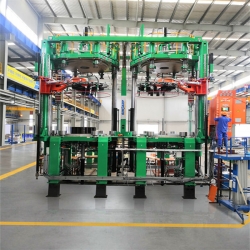 Last July saw Sinoarp celebrate the first curing of tires using its 85in press, in a renowned tire plant in China.
---
Collapsible flange with position control
Marangoni Machinery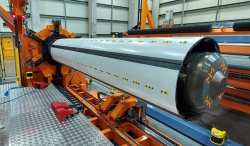 As automatic operations increase their presence in all types of industrial plants, systems that allow faster, reliable operator-free procedures are in strong demand.
---
Indoor tire-wear testing on real road surfaces
Kokusai
Tire-wear testing is essential for tire and vehicle manufacturers, not least since tire wear can contribute to emissions, with particulate matter emitted by tire wear being recognized as a problem from environmental and health hazard perspectives.
---
Simulate ozone attack to combat surface cracking
Endurica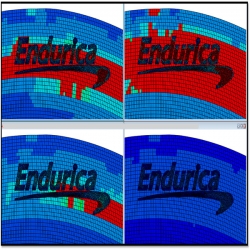 Virtually all tires operate in environments where ozone is present. Endurica's latest software is designed to help customers simulate the impact of ozone on tire lettering and sidewalls and within tread patterns.
---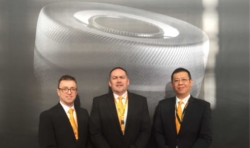 Continental Bladders has developed a series of newly designed curing bladders, incorporating the latest technology in bladder design to meet the requirements of manufacturers of ultra-ultra-high-performance (UUHP) tires.
---
Enhanced productivity through X-Ray inspection
Comet Yxlon
Comet Yxlon will exhibit its Y.MTIS x-ray inspection system with Y.TireAXIS x-ray image analysis software. The software includes a ready-to-use analysis catalog to automatically acquire product data.
---
New drive for rubber machines offers reduced CO2 emissions
Bosch Rexroth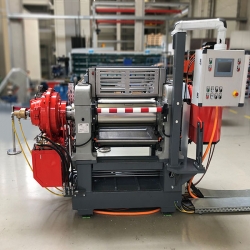 Bosch Rexroth will unveil a Hägglunds drive unit specially developed for rubber machines at the expo.
---
Preparation guide for wet-grip testing on worn tires
Applus+ Idiada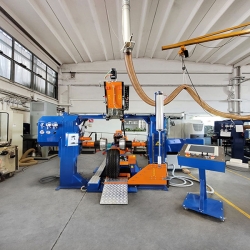 Visitors to Applus+ Idiada's booth can benefit from the company's in-depth knowledge of the correct preparation of tires for wet-grip testing on worn tires, gained during its participation in the relevant UN working group.
---
Tire Efficiency Tester
ZF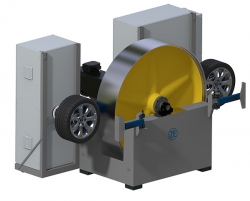 ZF Test Systems will display its newly launched tire test bench – the Tire Efficiency Tester (TET). The main task of the TET is to determine the energy efficiency and rolling resistance of a tire.
---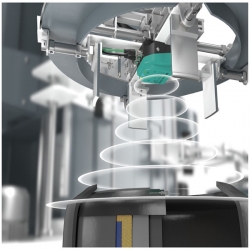 Sensorik 4.0 from Pepperl+Fuchs offers clear identification of green tires during vulcanization with the most powerful UHF read/write head in its class, according to the company.
---
A next step in the future of tire building
VMI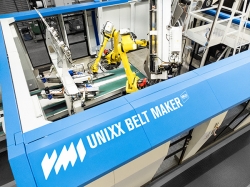 VMI will display its UNIXX belt maker, which offers a revolutionary way of making steel belts, providing flexibility in process and production, combined with the highest efficiency and product quality.
---
Laser tire uniformity correction
4Jet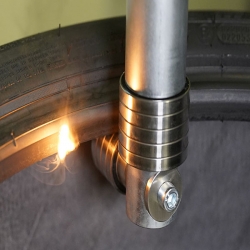 Laser solution provider 4Jet will debut its laser tire uniformity correction (LUC) technology at the expo.
---