Speaker Details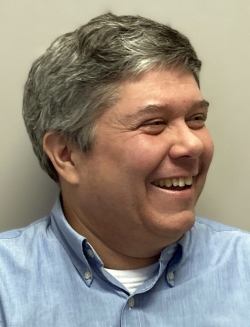 William Mars
Dr. Will Mars founded Endurica LLC in 2008 to give product developers a simple and accurate workflow for analyzing the durability of elastomer products. The firm's products and services are used by leading firms around the world to manage durability. Dr. Mars has received several awards for his scientific contributions and innovations. He has more than 60 peer-reviewed publications, holds four patents in the area of elastomer durability and is the past editor of two scientific journals.
---
Presentation
Real time processing of road loads for intelligent tire applications
Tire finite element models execute too slowly for direct use in real time intelligent tire applications, but the Endurica Efficient Interpolation Engine (EIE) offers a solution. This benchmark study of the EIE solver shows how road load inputs (including tire load, speed and slip angle) can be converted into stress-strain history at critical tire locations, and processed in real time to track damage development during tire operation. The technology is ideal for the analysis of track events during tire development, and for large scale processing of fleet data during tire operations.