Speaker Details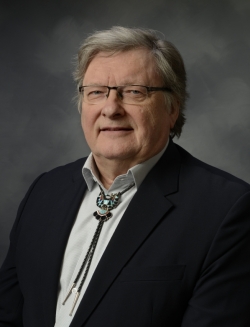 Ulf Sandberg
Dr. Sandberg is Senior Research Leader at the Swedish National Road and Transport Research Institute (VTI) and was 2002-2008 Adjunct Professor in tire/road noise at Chalmers University of Technology. His main subject of experience and research is the tire/road interaction, focused on noise and rolling resistance properties and the relations to pavement surface. Sandberg has been active in international standardization of measurement methods as project leader of several ISO and CEN standards. A special interest is innovative tires and pavements. Sandberg has produced the 640-page Tyre/Road Noise Reference Book and was the recipent of the 2017 TTI Lifetime Achievement Award.
---
Presentation
LEON-T project: Modelling performance of an airless truck tire prototype
In the EU project LEON-T, in WP5, one of the aims is to produce prototypes for a noise-reducing airless truck tire. This presentation will present the general idea behind the concept, then present the prototype in physical format and why it looks like it does. The first tests and observations for the rolling tire, as well as rolling resistance and hopefully also noise test results will be presented. Finally the remaining work in WP5 and potentially also our ideas of how the prototype(s) may be optimized will be discussed. Co-authors are: H-E. Hansson, B. Anantharamaiah, R. Anadon, and P. Mioduszewski.