Speaker Details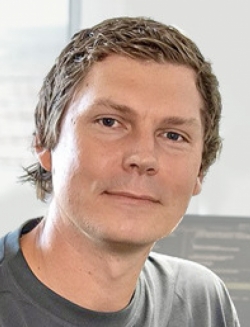 Philipp Rott
Philipp Rott joined ROLAND ELECTRONIC in 2011 as a hardware and software developer of magnetic based sensor systems for metal sheet and tube processing in the automotive industry and especially for the Tire Production Process. After more than 10 years experience in R&D as well as commissioning training of the highly specialized Steelcord Inspection Systems, he is the prime mover and Project Leader of the SIS VISION team.
---
Presentation
Quality data exchange between SIS VISION and MES
Quality monitoring at steel cord cutting lines with the SIS VISION. With a high-resolution sensor, wire distances, offset and EPDM/EPI is reliably monitored at full production speed. After the steel cord is analyzed it's visualized in an easy-to-use interface, similar to an X-ray image. Latest innovation is an independent server solution, which records and provides detailed data to customer MES. With the smart-archive functionality, it provides maximum data at minimum storage.