Speaker Details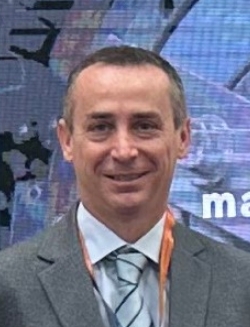 Stefano Roselli
Stefano Roselli is, since April 2022, the Technical Director of Marangoni Meccanica. Electrical Engineering PhD graduated, and specialized in Electrical Engineering, Power Electronics, Motion Control & Simulation, he has developed his professional experience in the multinational industries world. As the head of the Engineering & Commissioning team of the Company, he holds the complete design responsibility (functional, mechanical, electrical, automation) from concept design to manufacturing drawings/technical specification, Risk Analysis, Manuals and workshop/onsite commissioning for tire-manufacturing machineries.
---
Presentation
Intelligent and flexible electromechanic bead lock system
Marangoni Meccanica has patented a system to automate the loading and unloading of carcass and GT. Compared to the pneumatic variant, it has the advantages of a complete and precise control over the diameters of the flanges, even during shaped carcass rotation. The electronic control by drive allows a precise control of the Bead Lock force that will be adjustable by recipe and adaptable during cycle. Fluid and continuous expansion and contraction movements allow a delicate management of carcass and GT preventing surface damages to the bead area. Main features: user friendliness, easy maintainability, safety.