Speaker Details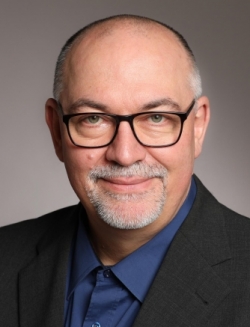 Frank Weber
After completing his degree in computer science at the University of Dortmund, Frank has been working at PSI FLS, Fuzzy Logic & Neuro Systems GmbH in Dortmund since 1998. He works in the areas of project management, consulting and system design. As part of his activities, he has worked, among other things, on the design and development of applications for process automation, process optimization and industrial image processing for customers in the automotive sector and other PSI units.
---
Presentation
Optical tire inspection and quality control with AI-based software
Qualicision is an AI-based solution for optical quality control of tires recognizing color dots and labels on sidewalls, color stripes on treads, tread profiles and DOT positions. The systems can be trained in a process based upon quantitative and qualitative test piece parameters while its knowledge and reference databases are enlarged by entering optical images of new test pieces. The solution performs a constant product quality check of the outgoing wheel to prevent probable material mix-ups.