Speaker Details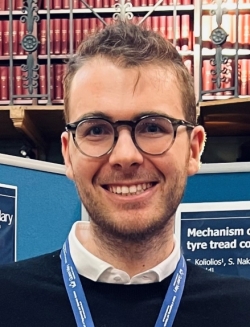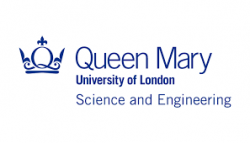 Eathan Plaschka
Eathan is a Ph.D student at Queen Mary University of London (QMUL) working in the Soft Matter Group under the supervision of Prof. James Busfield. He holds a B.Eng in Mechanical Engineering from QMUL and an M.Sc in Automotive Engineering from the University of Bath. His work primarily involves modelling tire tread compound behaviour via the use of mechanical testing. His current focus is on developing techniques to distinguish wear, friction and fatigue characteristics in tread compounds.
---
Presentation
Friction and wear performance of tire compounds using dynamic abrasion
This study outlines a novel method of evaluating the friction, wear and fatigue characteristics of three styrene-butadiene rubber (SBR) tire tread compounds. Testing was carried out using an in-house testing rig using a dynamic abrasion process under a variety of loading and temperature conditions. The relationship between the thermo-mechanical deformation during abrasion and fatigue crack growth behaviour is examined in detail to outline a robust method for evaluating compound performance.