Speaker Details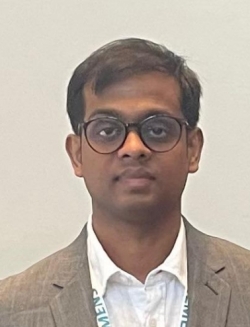 Anup Mondal
Having more than 12 years experience in rubber compound development in the materials department in an international environment at Apollo Tyres Ltd. Anup is experienced & responsible in all-season and winter tread compound development for PCR tires for different geographical locations. He has filed 10 patents for new material technology concepts and two papers published in international journals. He has done MTech in polymer science and technology from the University of Calcutta, India.
---
Presentation
Influence of polymer microstructure - property relation on tyre performance
In tyre technology 3 critical properties that development focusing on RR, Wear and Wet Grip called Magic Triangle. Challenge for tyre development is to improve all performance without deteriorating other performance. In tread compound, SSBR & silica are usually used to maintain tyre performance. It is very challenging to achieve /or balance tread rubber performance as desired. In this seminar, we will demonstrate polymer microstructure-property relationship and it influence on tyre performance.