Speaker Details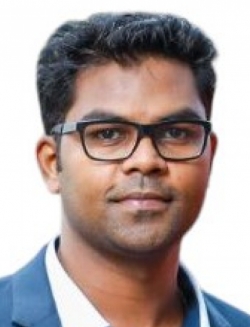 Franco Nelson Joseph
With 10+ years of experience working in the tire industry in research and development of passenger cars, trucks, and bus tires. Franco Nelson has a master's degree in applied mechanics specialized in computational mechanics. In his career, he has worked with different modeling and simulation tools, both in-house and commercial software. His current role is NVH simulation and modeling expert for Apollo tires, focusing on new tool development to support product and technology development teams.
---
Presentation
Experimental validation of exterior tire noise simulation
Introduction of EV's made tire the major contributor in vehicle exterior noise and it is crucial to reduce it for the environment and product homologation. Tire noise is a complex phenomenon which involves different mechanisms such as tire impacts, air pumping and Horn effect etc. The challenge always is to model these mechanisms as close to reality to get accurate predictions. In this article we will review simulation validation of tires specifically designed and modeled using numerical methods.