Speaker Details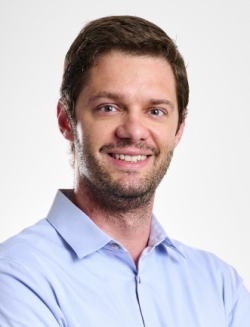 Fernando Filippi
Fernando is a mecatronic engineer, graduating in 2009 from Brazil (Escola de Engenharia Maua). Since 2008 he has been working in Pirelli Truck tires department R&D with new projects development in Brazil. In 2015 when the company was split in two, he remained at the industrial tires side in the newly created Prometeon Tyre group. In 2017, he started working at Milan HQ as an expatriate in R&D department where he has remained ever since.
---
Presentation
325/90R24.5 tubeless – new size introduction replacing 325/95R24 tube type
During the previous years, more and more tube type applications are migrating to tubeless with many well-known advantages, but some sizes still not properly addressed for example the 325/95R24 in the Middle East market. In the past it was proposed the usage of 325/95R24 in TL rims, but the assembly process difficulties didn't allow this solution to widespread in the market and for solving this issue, a new tire size standardization was requested to ETRTO as the beginning of a new tire project.