Speaker Details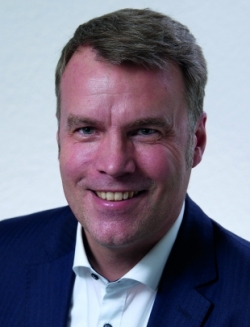 Stephan Rau
With a Dipl. -Ing and masters in mechanical engineering, Stephan started at Magna Car Top Systems as a test engineer in 2000. He moved to Michelin Reifenwerke in 2006, where he undertook various roles - technical account manager truck; test manager, Michelin Challenge Bibdendum; and head of product and motor sports communication. Stephan has been the managing technical director at the German Rubber Manufacturers Association since moving from Michelin Reifenwerke in 2013.
---
Presentation
Optimizing Europe's road quality with recycled rubber asphalt
For the sustainable transformation of mobility in Europe to succeed, it is not only necessary to switch to e-cars, but also to efficiently rehabilitate the road network. Asphalt modified with tire rubber can make a valuable contribution here. The durable rubber asphalt sustainably improves road quality throughout the EU, keeps raw materials from End-of-Life Tyres in the recycling loop, and pays off ecologically and economically. A ZIM project group is to advance the technology of the future.