Speaker Details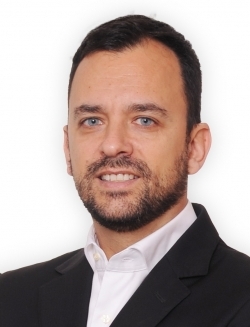 Riccardo Giovannotti
Riccardo has an extensive experience in the automotive industry, where he led several projects at international level combining Global and Local needs. He supported GDSO set-up through strategic initiatives, while keeping in mind a continuous and sustainable development in the digital framework. He is able to inspire and create energy, driving through a transformation process, thanks to his engineering background boosted by an Executive MBA.
---
Presentation
GDSO - Beyond tyre electronic identification
The Tyre Industry is undergoing a major transformation towards tyres' identity digitalization and data transfer. GDSO is leading such a process with its global footprint that is strengthened by a number of key-elements: new tyre manufacturers joining the Organisation, continuous working to enable data driven use cases, positioning as a Data Space among the top players, collaborating with other automotive organisations and developing a new service that will be announced during the conference to support circular economy through data sharing, allowing transparency and traceability along tyre life (cradle to grave).