Speaker Details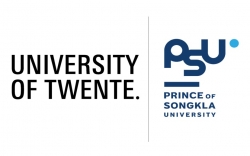 Ammarin Kraibut
Ammarin Kraibut graduated in 2011 from Nagaoka University of Technology, Japan, with the Master of Engineering – Materials Science and Technology. He started Ph.D. double degree program between universities in Thailand and the Netherlands in 2020. His project is about "Investigation of Rubber Degradation during Mixing in Silica-Reinforced Natural Rubber based Tire Tread Compounds".
---
Presentation
Do silica-filled NR compounds require a stabilizer during mixing?
Results from prior work have illustrated that the final properties of silica-reinforced Natural Rubber vulcanizates drop down for mixing dump temperatures higher than 160 degree C. This may be attributed to several factors, i.e. degradation of the Natural Rubber main chains; decomposition of silica-silane-rubber coupling, and/or interference with the silanization reaction by various compounding substances. The present work identifies what are the crucial reasons for this observation.