Speaker Details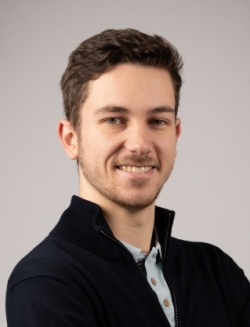 Vincent Greff
Vincent joined Cray Valley in May 2021 as a lab technician with the R&D team, specializing in liquid resin synthesis and rubber processes, primarily for the tire industry, and was promoted to the position of Rubber Technical Manager in 2022. He actively plays a role in Cray Valley's by providing the necessary technical assistance to customers. He collaborates closely with the R&D laboratory to ensure the best outcomes and effectively communicates the results to customers.
---
Presentation
Use of silane terminated resins in a new high NR loading tread formulation
Silane-terminated resins are proven to be powerful for EV tire formulation. A new step towards tires with higher sustainable content has been identified, reinforcing the versatility of such resins. It has been highlighted that Silane-terminated resins are crucial to the incorporation of high Natural Rubber content within the tread formulation. By the present study we will show that, Silane-terminated resins are able to maintain the overall performance of tread with high Natural Rubber loadings.