Speaker Details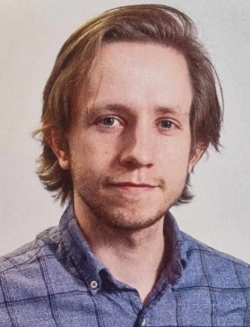 Tom Sanders
Tom is a PhD researcher at Loughborough University in a project in partnership with Alpine F1 Team supervised by Dr George Mavros and Dr James Knowles. He holds a BEng and MSc in Automotive Engineering from the University of Leeds, and his current work primarily involves predicting tyre grip in novel operating conditions from limited testing.
---
Presentation
Experimental measurements of rubber friction and flash temperature
According to Persson's theory, flash temperature significantly influences friction, but is notoriously difficult to estimate. This work presents a new friction testing device for field measurement of both near-contact temperature and friction. The correlation between test data and model predictions is studied in some detail and we also discuss the use of the proposed rig for friction model parameter identification.