Speaker Details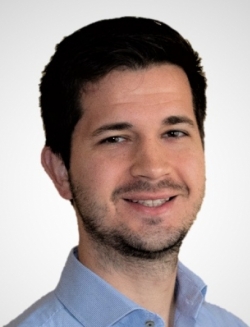 Marco Furlan
Marco graduated in Mechanical Engineering from Valencia Polytechnic University in 2015 and received an MSc in Motorsport Engineering from Oxford Brookes University in 2016. He's pursuing a part-time Ph.D. in Tire Friction at Loughborough University, expected in 2024. Marco's experience includes roles as a Tire Modelling Engineer at Jaguar Land Rover and currently as a Senior Modelling Engineer at Calspan, focusing on advanced thermal models, transients, and friction estimation.
---
Presentation
A study of the effect of road roughness on cornering stiffness
Measurements from three tires on flat-track and asphalt surfaces reveal lower cornering stiffness on the latter. The reduction in cornering stiffness is not linked to friction but is attributed to the influence of road roughness on the effective shear stiffness of the tread. An advanced brush model is proposed with the tread stiffness depending on the road roughness and the rubber complex moduli. A strong correlation is found between measurements and predictions of reduced stiffness on asphalt.