Speaker Details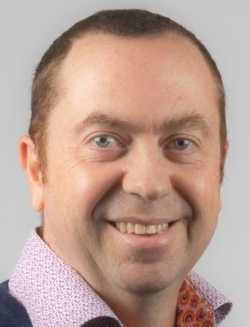 Philippe Lodefier
Philippe joined Total Elastomers in 2002 as a Research and Technical Support group leader in Lacq Research center (France). From 2006 to 2009 he managed the licensing activity for styrene and Polystyrene. From 2009 to 2015 he was in charge of the Total materials R&D activity in the Feluy Research Center (Belgium, created a new foam product line and introduced carbon nanotubes at the industrial scale. In 2015 he joined the Total Cray Valley resins entity and moved to the Global Cray Valley R&D and Business Development director in 2021. He currently holds nearly 20 patents.
---
Presentation
Application of sustainably sourced silane-terminated resins in EV tread development
Silane-terminated diene resins have been shown to be useful additives for improving the performance balance of traction and rolling resistance in tire tread compound development. The synergistic mechanism of polycondensation and interpenetrating network formation involving the silica filler, silane coupling agents and silane-terminated diene resins has been established. EV tire development will require a new balance of properties highlighting abrasion resistance and durability without sacrificing traction. In the present study, the extension of the technology to higher filler-loaded EV compounds is explored, focusing on minimizing filler-filler interactions. Sustainably sourced functionalized resin options are included in the technology presented.