Speaker Details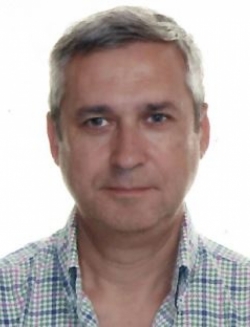 Wilfried Michiels Vega
Wilfried is a chemist from the University of Alcalá de Henares, Spain, with an MSc in science and technology in polymers. He is currently working with Repsol as a technical assistant and development specialist, with a particular focus on the rubber production industry. Wilfried began working in the Repsol research and development center in catalyst design for synthetic uubber 30 years ago. He is in charge of developing new products for the rubber industry (rubber process oils, anti-ozone waxes, etc) that fit the requirements of the market's tendencies, and in the last few years has put a special focus on sustainable products for rubber.
---
Presentation
Repsol's new sustainable process oil for tires: Bioextensoil
Repsol wants to be a part of the solution to climate change, helping customers to achieve their sustainability goals. We have developed a new line of sustainable oils: Bioextensoil, a 100% bio-origin oil coming from biorefinery by-products. Tread tire S-SBR/BR was extended with Bioextensoil and its performance was compared with S-SBR extended with conventional oils: TDAE, RAE and naphthenic. The vulcanization process, mechanical properties, mechano-dynamic properties and Payne effect have all been studied. The results show a high plasticizing effect and excellent performance at very low temperatures. Repsol sustainable oil, Bioextensoil, is an interesting option for tire rubber formulations, with good prospects for winter tires.