Speaker Details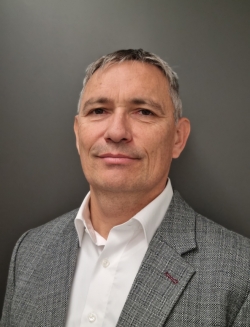 Didier Bidet
Didier studied physics at the Institut National des Sciences Appliquées (INSA) in Rennes (France), awarded with the Diplôme d'Ingénieur INSA specialized in Génie Physique. In 1995 he graduated as an engineer in rubber technology at the French institute for rubber technology 'IFOCA', Vitry sur Seine (France). From 1995 to 2000, Didier worked as a laboratory manager and application engineer at Rhodia Silicon GmbH, Leverkusen (Germany), becoming technical market manager for precipitated silica, rubber silanes and carbon black at Evonik Operations GmbH in Wesseling in Germany in 2000.
---
Presentation
New tailored ULTRASIL HD silica for modern tire applications
Following the general trend in the tire industry for sustainable and highly reinforcing silica/silane solutions, Evonik introduces a new member of the highly dispersible ULTRASIL family. Specially dedicated to high abrasion resistance and simultaneously low rolling resistance, the particle size distribution in the nanometer range has been optimized to meet current market expectations. The new grade has already been transferred to several Evonik plants worldwide and tested successfully in regular tire production facilities. In this way, the new ULTRASIL will be produced with the same high quality that customers trust in, fulfilling the maxim of global production combined with regional customer proximity.