Speaker Details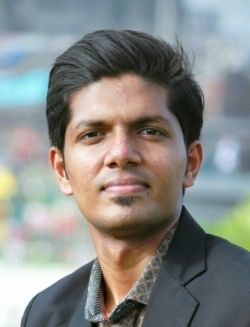 Rahul Sanghani
Rahul has a master's degree in automotive engineering from Birla Institute of Technology and Science and a bachelor's degree in mechanical engineering from the M S University of Baroda. He has worked for CEAT for the last eight years. His core working experience is in tire-road NVH, where he is responsible for OE programs and the development of new test procedures for outdoor and indoor testing. He has a strong inclination for objective test methods including CAE and data science, and has completed six short-term research projects and published three research papers.
---
Presentation
Machine learning in NVH
Machine learning has emerged as one of the most promising technologies over the last few years. At CEAT Research & Development Center, we are consistently improving our products and processes using the latest technologies. This study revolves around the usefulness of machine learning in tire NVH analysis. This paper explains how a machine learning model can be used to predict the vehicle-level tire-road noise from component-level tire-road noise using a large amount of historical data. This study also gives some important highlights into the classification of outdoor data based on some critical characteristics.