Speaker Details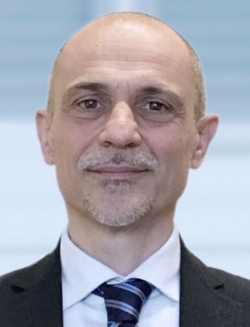 Paolo Gamarino
Paolo holds a BSc in engineering and has worked at SMC Corporation for the past 24 years. Founded in 1959 and headquartered in Japan, SMC is the world-leading manufacturer of pneumatic and electro-pneumatic control equipment. In his role as European industry manager at SMC, Paolo is central to serving the needs of the major global tire manufacturers and their technology-leading machine builders. Paolo has expansive experience in the field of pneumatic/electro-pneumatic technology applications used in the tire production process.
---
Presentation
Sustainable management of CO2
Over the past several years, tire companies have continued to address their social responsibility to seriously promote and support sustainability to minimize negative impacts on the environment. SMC as a trusted and leading partner in the field of pneumatics, is always looking to develop newer and greener solutions with CO2 reduction as a top priority. The presentation will describe with practical examples how the most advanced automation systems can help tire manufacturers and their machine builders face these challenges.