Speaker Details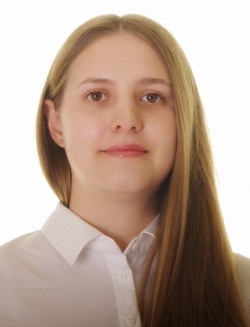 Agate Utane
Agate holds a BEng in automotive engineering with motorsport from the University of Hertfordshire and an MSc in engineering project management from Lancaster University. Agate is currently employed as a project engineer in the wheels and tyres CAE Team at Jaguar Land Rover. She is also a part-time PhD researcher at Loughborough University working on tire fingerprinting for rapid and cost-effective tire model generation under the supervision of Dr Georgios Mavros. Her project is funded by the Engineering and Physical Sciences Research Council (EPSRC) and Jaguar Land Rover.
---
Presentation
Efficient tire-road friction testing for vehicle handling applications
The friction in the tire-road interface governs the maximum achievable tire forces and moments and their behavior in the high slip region. To include friction properties in the physical tire models, one of the options is to perform experimental measurements. This project proposes an innovative friction test rig that allows the estimation of the friction coefficient between a tire tread and a custom surface in a matter of minutes and at a comparatively low cost. The acquired data is used in a modified Brush model to generate the tire characteristic force and moment versus slip curves for vehicle handling applications.