Conference Program
---
---
Day 1: Tuesday, March 21
Room: New York 1

Opening Plenary Session
09:00 - 11:00
Moderator

David Shaw
CEO
Tire Industry Research
UK
Welcome Address

Tony Robinson
Founder of Tire Technology Expo
UKi Media & Events
UK
Effect of tire aging and wear on wet grip performance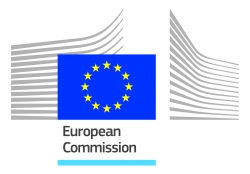 Dalia Broggi
Project Manager
European Commission
Italy
An amendment proposal to UN Regulation 117 introduces a procedure for measuring wet adhesion of worn tires. To evaluate the implications on currently marketed products, we tested some car tires with different aging and wear levels. We selected three tire types of different brands, sizes and seasonality. For each type, we procured two sets with a recent production date and two with a 2 to 4-year-old date. We wore one set of each artificially to the TWI, while we kept the other with intact tread. We tested all sets for wet grip and analyzed the effect of aging and wear on their performance.
GDSO - beyond tire identification, the reference for data transfer

Riccardo Giovannotti
Secretary General
GDSO
Belgium
GDSO (Global Data Service Organisation for tyres and automotive components) opened the Tire Technology Expo 2022 conference by introducing the organization and its Tire Information Service as a pioneering approach across different industries and a global disruptor among tire manufacturers, thanks to the technical collaboration and industry step up from electronic identification. Almost one year later, GDSO would like to share the progress achieved and the organization's current activities, additionally offering the opportunity to be part of a real-time demo.
Lifecycle analysis, a holistic approach for tire design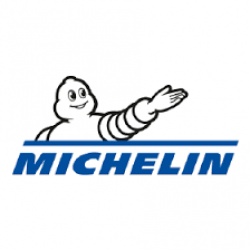 Pierre Fraisse
Vice President Technical Operations, Passenger Car and Light Truck Tires
Michelin
France
The world is facing multiple challenges, such as the environmental challenge with climate change, resources depletion and loss of biodiversity. For the past 30 years, Michelin Group has been committed to reducing its environmental impact while designing products, services and solutions that contribute to the progress of sustainable mobility, i.e. safer, more accessible, more efficient and more respectful to the environment. This presentation will highlight how the company's lifecycle analysis (LCA) provides a quantifiable and multicriteria assessment, making it possible to guide research and tire design while minimizing the environmental impacts.
Overview of current and future tyre regulations

Maëlle Dodu
Tyre Expert, Regulation & Expertise Management
UTAC
France
The presentation will explain the tyre type approval process in relation to vehicle approval in EU. The different EU/UN tyre safety and performance regulations will be reviewed and their upcoming updates will be explained. Comparisons will be made with some non-EU markets.
Coffee and Networking Break
Room: New York 1

Tire Industry Global Outlook and Trends
11:20 - 13:00
Moderator

David Shaw
CEO
Tire Industry Research
UK
Ongoing transformation of the global tire industry

David Shaw
CEO
Tire Industry Research
UK
This paper tracks changes across the world's tire industry from China to India, Europe and the Americas, and projects forward to further change in the future. For the big brand names, those changes include fundamental reviews of corporate strategies. In China, it has meant consolidation and international expansion. In India, it has meant adding capacity to meet increased demand as imports plunge. Everywhere, it has meant raising the sustainability game, more digitization and developing new skills within the workforce. For the future, it means more flexibility, a more dynamic business environment, more collaboration and yet more focus on sustainability.
The future of sustainable tire recycling

Stephan Rau
Technical Director
Trade Association of the German Rubber Industry (WDK)
Germany

Patrick Buder
Sustainability Strategy Manager - Rubber and Tyre Recycling
Zeppelin Systems GmbH
Germany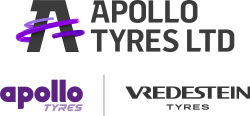 Tobias Morbitzer
Managing Director
Apollo Tyres GmbH
Germany
The AZuR network is committed to an economically and ecologically sensible tire recycling economy. Used tires should be 100% reused or recycled as far as possible in order to avoid waste, reduce CO2 emissions, conserve resources and protect the environment. More than 50 AZuR partners from industry, trade and science cover all the sectors of a sustainable circular economy of tires.
A tire manufacturing revolution: Is your business ready?

Harm Voortman
President and CEO
VMI Group
Netherlands
The tire industry is coping with unprecedented changes, from decarbonization to electric vehicle introduction, to developing innovative compounds for improved vehicle performance. New solutions are needed, such as removing process stages, reducing factory footprint and using advanced data and IT systems to improve production flexibility. These ideas will help manufacturers handle shorter production runs of many different variants, without impacting profitability. VMI CEO Harm Voortman presents revolutionary ways in which new technology can help the industry transition to a new, future manufacturing approach.
Tire manufacturing – making the most of new technologies

Jacob Peled
Executive Chairman
Pelmar Engineering Ltd
Israel
Tire technology in particular and polymer science in general have gone through major development recently compared to previous years. The developments cover compounding, component preparations, tire building, curing and testing. New tire plants are being built quite differently in the 21st century, a particular trend being toward smaller and dedicated plants. Quite strangely, the cost of building new plants, especially in the Western world, has gone up despite this downsizing. More changes are anticipated with the increasing numbers of EVs, and the increasing demand for better overall tire management. Tire recycling is finally developing toward becoming a tool for increasing profit, not just maintaining sustainability.
Room: New York 1

Creating a Circular Economy - Sustainable, Recycled Materials and Pyrolysis
14:00 - 17:30
Moderator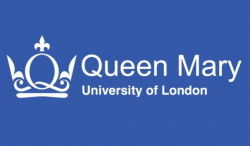 Dr Keizo Akutagawa
Visiting Professor
Queen Mary University of London
UK
A dive into tire road wear particles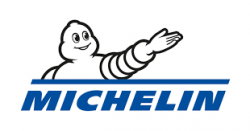 Frederic Biesse
Fellow for Tire Physics and Modelization
Michelin
France
For decades, Michelin has been working to reduce all the environmental impacts of its products, resulting in many innovations (radial, silica, sustainable material, etc). Tire road wear particles (TRWP) are one such impact that is being intensively studied in the research centers of the Michelin group. In this presentation, Michelin's latest knowledge about TRWP will be presented.
Repsol's new sustainable process oil for tires: Bioextensoil

Raúl Romano
Specialties Technical Assistance and Development Manager
Repsol
Spain
Repsol wants to be a part of the solution to climate change, helping customers to achieve their sustainability goals. We have developed a new line of sustainable oils: Bioextensoil, a 100% bio-origin oil coming from biorefinery by-products. Tread tire S-SBR/BR was extended with Bioextensoil and its performance was compared with S-SBR extended with conventional oils: TDAE, RAE and naphthenic. The vulcanization process, mechanical properties, mechano-dynamic properties and Payne effect have all been studied. The results show a high plasticizing effect and excellent performance at very low temperatures. Repsol sustainable oil, Bioextensoil, is an interesting option for tire rubber formulations, with good prospects for winter tires.
The state of scientific knowledge on TRWP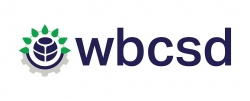 Domenico La Camera
Research Director
WBCSD Tire Industry Project (TIP)
Switzerland
The Tire Industry Project (TIP) is the primary global forum for tire manufacturers on sustainability topics. TIP has been supporting research into tire and road wear particles (TRWP) since 2005 to contribute to answer questions about the fate and potential human health and environmental impacts of the particles generated as tires move over road surfaces. This presentation will deliver an update on important new TIP-sponsored research and what this means for the global state of scientific knowledge on TRWP.
Coffee and Networking Break
A new sustainable solution for the tire industry

Thomas Wu
Director of Applied Technology
Shanghai Cheeshine Chemical Technology Co. Ltd
China
In recent years, the interest of researchers from both academia and industry in the chemistry of renewable resources and related materials has grown considerably. Among the possible renewable raw materials available for the rubber and tire industry, cardanol is gaining considerable interest. Cardanol is produced from cashew nutshell liquid (CNSL), and with novel modification, it is providing very good properties that meet the requirements of the modern tire industry.
Opportunities for the use of novel sustainable raw materials in micromobility

Marie Neyret
Component Engineer
Decathlon
France
The micromobility industry, represented by mostly mechanical or electrically powered bicycles and scooters, faces different challenges and thus is open to opportunities. The shifted focus on manufacturing impact highlights the need for raw materials that have a lower environmental footprint than the standard rubber formulation ingredients that are used at present. Moreover, the types and the amount used of the so-called 'green' rubber ingredients can be increased due to the lower performance requirements in micromobility applications. In the present work, we explore the use of some of these 'green' rubber ingredients that aim to fully or partially replace the standard ingredients.
Cabot's evolving path to sustainable reinforcing materials

Aatif Misbah
Vice President, Global Marketing & Strategy
Cabot Corporation
USA
As a company committed to creating materials that improve daily life and enable a more sustainable future, last year Cabot announced its goal of achieving net zero carbon emissions by 2050. In this presentation, Cabot presents the roadmap to achieving net zero carbon emissions for the carbon black industry. The presentation will also highlight some of the product and technology innovations that Cabot is exploring on its journey to sustainable, carbon black- based reinforcement solutions for rubber applications.
The way to circularity in the tire industry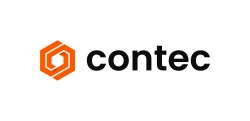 Krzysztof Wróblewski
CEO
Contec SA
Poland
Substantial interest in sourcing sustainable feedstocks in the tire industry has arisen in recent years. In reality, the demand for these feedstocks in the tire and rubber industries is much larger than the production capacities pyrolysis companies can offer today. Rapid expansion in the pyrolysis industry is currently underway due to technological advancements and a solid track record in quality production. To ensure success in the long term, strong collaboration within the greater rubber industry ecosystem will be the catalyst for successful and sustainable business models.