Speaker Details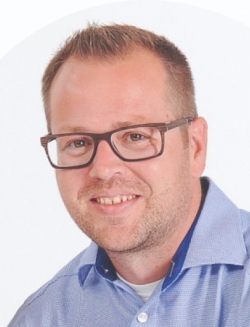 Patrick Buder
Patrick Buder is the Sustainability Strategy Manager of Zeppelin Systems GmbH responsible for the development and expansion of the rubber and tyre recycling business worldwide. Patrick studied Technical Management at the University of Memmingen. He has more than 15 years of international project and plant engineering experience in recycling fields His practical experience ranges from material handling and dispensing systems to the recycling of different waste streams, especially plastics and tyres. Patrick has worked for Zeppelin Systems GmbH since 2019. Zeppelin Systems GmbH is one of the worldwide leading companies for processing of bulk materials as well as mixing and compounding processes.
---
Presentation
The future of sustainable tire recycling
The AZuR network is committed to an economically and ecologically sensible tire recycling economy. Used tires should be 100% reused or recycled as far as possible in order to avoid waste, reduce CO2 emissions, conserve resources and protect the environment. More than 50 AZuR partners from industry, trade and science cover all the sectors of a sustainable circular economy of tires.