Speaker Details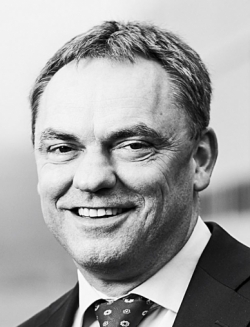 Harm Voortman
Harm graduated from Utrecht University with a degree in atomic physics. He began his career working for a large oil company and later a machine manufacturer, where he held various R&D and management positions. He joined VMI Group in 2004, starting in the commercial department. Since 2010 he has been the company's president and CEO.
---
Presentation
A tire manufacturing revolution: Is your business ready?
The tire industry is coping with unprecedented changes, from decarbonization to electric vehicle introduction, to developing innovative compounds for improved vehicle performance. New solutions are needed, such as removing process stages, reducing factory footprint and using advanced data and IT systems to improve production flexibility. These ideas will help manufacturers handle shorter production runs of many different variants, without impacting profitability. VMI CEO Harm Voortman presents revolutionary ways in which new technology can help the industry transition to a new, future manufacturing approach.