Speaker Details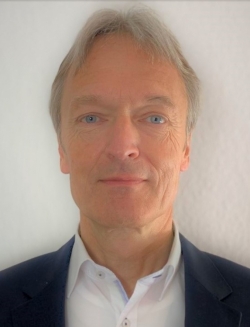 Michael Warskulat
Dr Warskulat studied chemistry at the universities of Bremen and Hannover, received his PhD in physical chemistry in 1990 and joined Degussa as a laboratory manager for filler systems for rubber. He served four years in the carbon black plant in Bordeaux, returned to Germany and switched to technical marketing. After a spin-off of the carbon black business, he became part of Orion Engineered Carbons. Today he looks back on more than 20 years of experience as a technical marketing manager for rubber blacks. Dr Warskulat is active in standardization, holds leading positions in DIN and ISO and has received an ASTM Award of Merit.
---
Presentation
Sustainable carbon black: Orion's goals, projects and achievements
Orion has been the frontrunner for sustainable carbon blacks. With PRINTEX Nature, it produced the first carbon black from renewable feedstock. Another path is the use of tire pyrolysis oil as a feedstock. In the frame of the EU-funded project BlackCycle, several carbon black grades have been produced which perform like traditional carbon blacks from fossil feedstocks. A third path is based on recovered carbon black which will be upgraded by a cleaning and blending process. This presentation displays where Orion stands with its projects, which products are commercially available and what the next milestones are.